(1993-1998/b&w)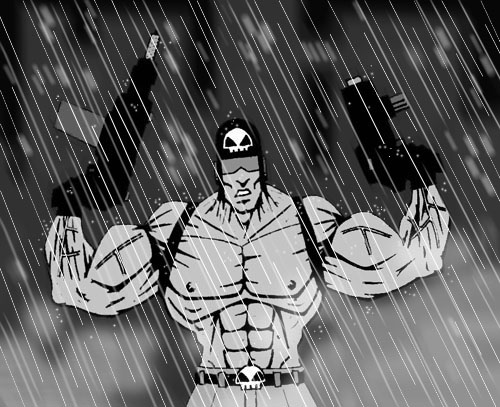 Here's ol' Atomic Death himself, ready to pop a cap.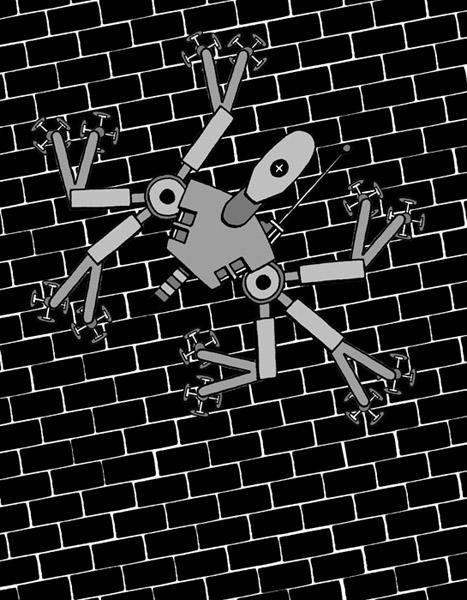 Evolver, in spider form.
I have yet to name this guy, but I've been drawing him off and on for a few years now, although usually he's more anime inspired.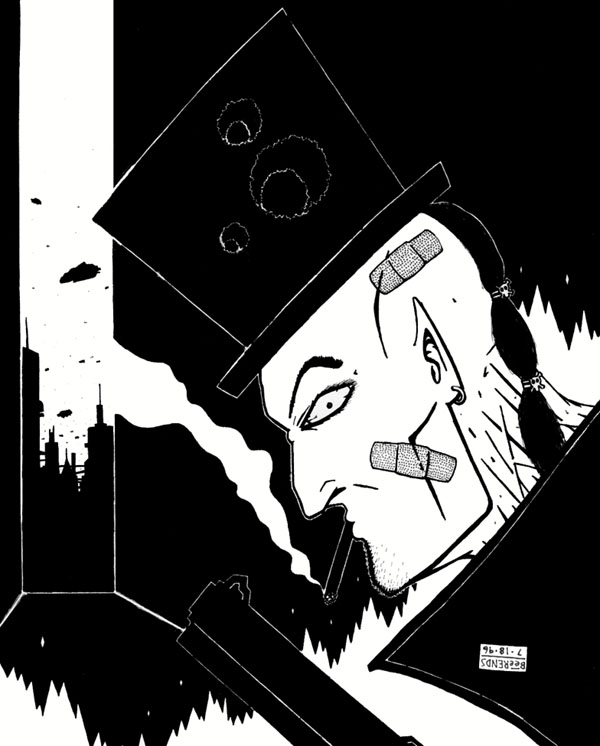 The self-proclaimed "ghost exterminator", Demonweb.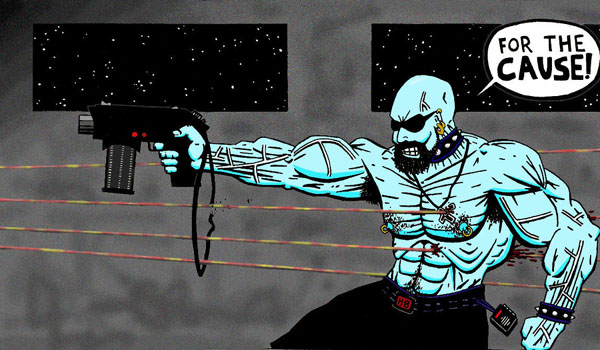 Tim Tim, the so-called "freedom fighter", taking a few hits.
One crazy motherfucking robot, coming up!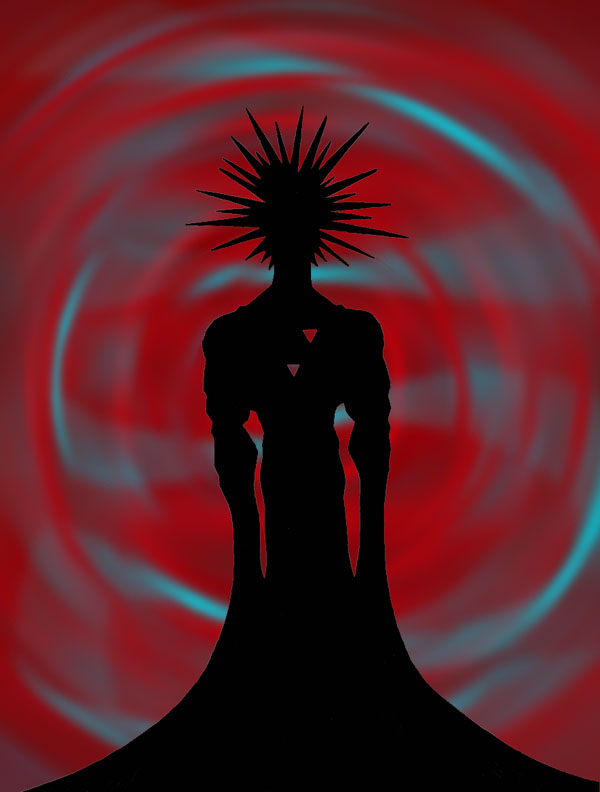 The lovable, huggable creature from another dimension, Tar Baby.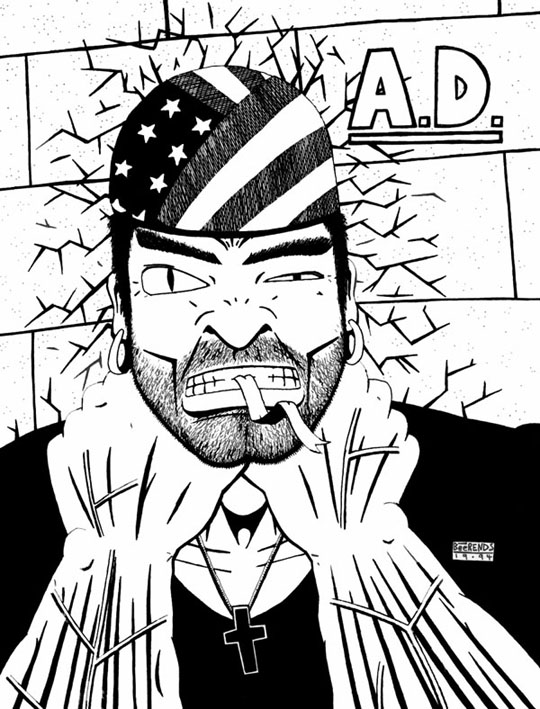 Lenny the Mutant, during a run-in with Atomic Death.
Atomic Death yet again, this time a more cartoony version.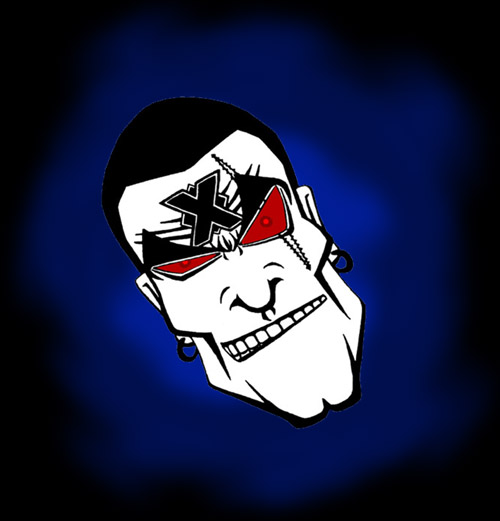 Another crazy guy...